Love After Waterloo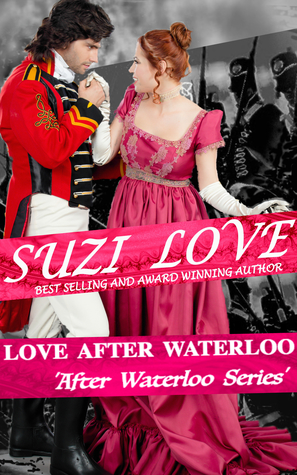 Reviewed by Helen
I love a good historical that will keep me smiling throughout and this one does, the banter between our hero Captain Gabe Belling and heroine Lady Anne Melton is just fabulous and of course their journey to a HEA filled with some danger is steamy and beautiful.

Captain Belling has been injured during fighting with Wellington and has been given the task of taken wounded soldiers home to England but amongst his passengers is the beautiful Lady Melton and her son Daniel Gabe is drawn to Anne but he is also a little bit arrogant in his thinking on woman following the drum and working on injured soldiers and that gets them off to a bad start.

Anne has been widowed for some time and has followed the drum with her twin brothers she nurses the injured soldiers and helps her physician brother, she has danced with Captain Bellows at balls but knows his feelings on woman and nursing but when they are together in close quarters the pull between them is too strong to deny and she realizes how much she has missed a man.

This really is a great quick read as Gabe and Anne spend a few days travelling across a dangerous France to get back to England but they do very much enjoy each others company in and out of bed. Anne is such a strong heroine and I loved her banter with Gabe. I loved their journey to a HEA between two people who very much deserved it loved their sensuality and young Daniel is such a character thank you MS Love for a great story.
4/5 stars for a great story
Published November 28th 2016 by Smashwords Edition