Beguiled by the Forbidden Knight
Elisabeth Hobbes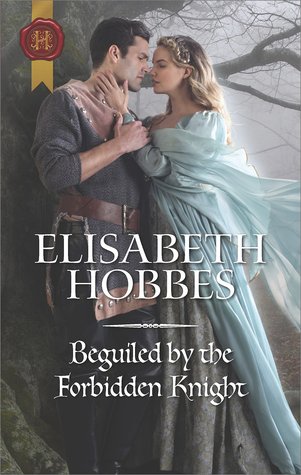 Reviewed by Helen
It is a long time since I have read a medieval story and this one is good, times were really hard back then, the land and people have been ravaged by war and there will be many changes and when Lord Gilbert du Rospez arrives at Haxby to claim his bride Lady Sigrun, he is told she has been sent away to a priory, and he must go and fetch her, he is not overly keen to do so, instead he sends his best friend Guilherm Fitzlannion in his place.
Lady Sigrun was sent to the priory by her mother when things were getting bad during the war and this has left her very quiet and she enjoys being at the priory and keeps to herself but she is close to her handmaiden Aelfhid. So when a Lord arrives to take her back to be his bride she and Aelfhid run away determined to get back home and work this out, but they don't get far before the Lord catches up with them and they decide to switch roles.
Guilherm agrees to help his friend out on this with the promise of land when he returns with his bride, but along the way Guilherm meets a feisty sprite while bathing and is shocked to find her at the priory when he arrives, but when he learns that she is to be Gilbert's wife and her and her handmaiden run he high tails it after them, and seeing as how he too has taken on the role of Gilbert and with danger around every corner Guilherm and Aelfhid get closer every day.
Aelfhid is a very feisty and strong woman and plays the part of her friend very well but as she falls in love a little bit more each day keeping her secret gets harder and the same goes for Guilherm he has been damaged badly by the war and this plays a part in their getting closer Aelfhid is so easy to talk to and open up to that it is also easy to fall in love with her as well. When they escape danger together and arrive back to Haxby and the truth is revealed then there are smiles all around for them and this reader was left feeling very happy, this was a story that I thoroughly enjoyed and can highly recommend.
4/5 stars for a great story
Published May 22nd 2018 by Harlequin